Five industries that should use online videos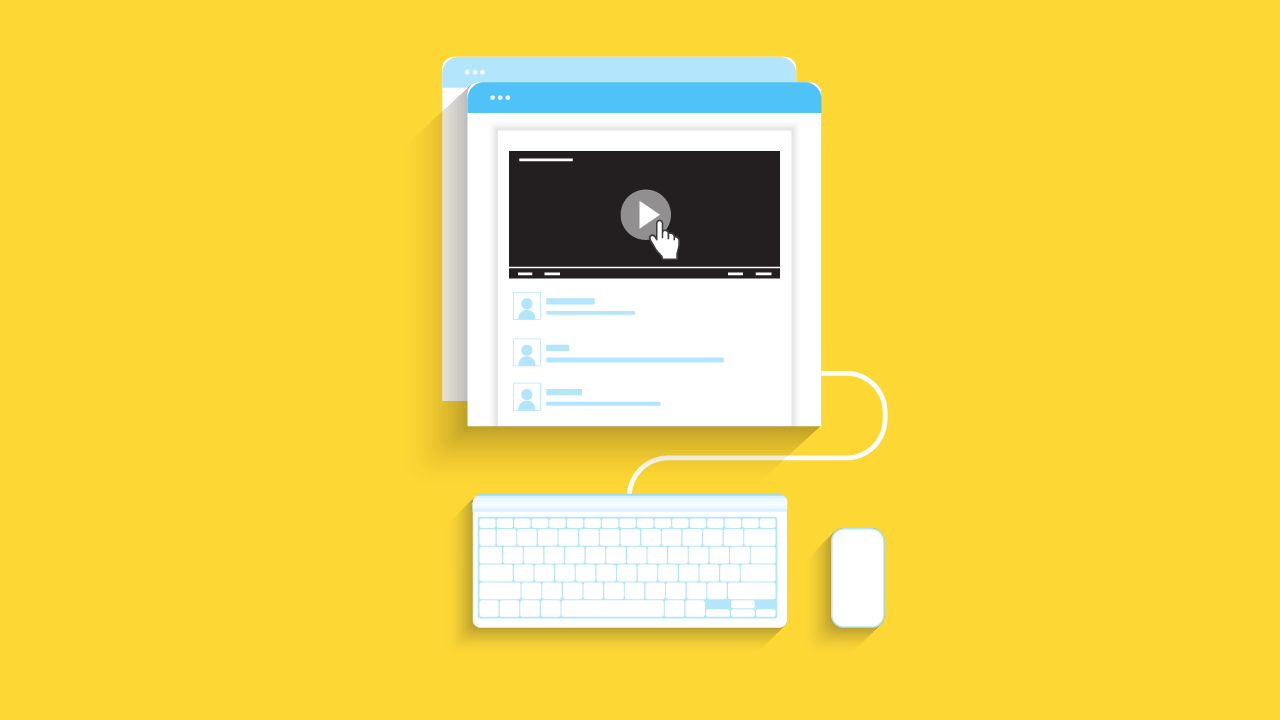 Explainer videos became a rage when tech startups and SaaS companies started making them as a marketing strategy. And now online videos are slated to grow bigger over time.
According to Visualising, 90% of website traffic in the future will come from online video – in fact, they predict that online video will be more popular than social networking in just 3 years. Which means that every industry will eventually need to use video in their marketing strategy. Some of them have already exploited the power of online videos to stay ahead of the game. Let's take a look at a few different industries who are beginning to tap into the power of online video marketing creatively and potently.
Real Estate
The online real estate has undergone a drastic change. The house shopping experience is no longer restricted to browsing images and checking posts. With virtual reality taking over the online world, real estate agents have various video options at their disposal. They can film virtual tours of homes, communities, and subdivisions; provide agent profile videos and interviews with current residents in a particular area; and even educate homebuyers on the complex concepts surrounding the housing market.
With so many video possibilities available, it has become easier to inform your potential customers about the real estate market and enhance their home buying experience.
Finance
Every aspect of finance has gone digital…be it banking, investing, financial planning. So, it's the right time to connect with your customers digitally and let them know what is happening with their funds, how you are helping them with their services, etc. Videos help in connecting emotionally with the clients. Once the trust is established, the clients know that their money is in safe hands. What else a financial institution can ask for?
Non-profits
An advantage of being a non-profit organisation is that people want to hear your stories. They want to know your contribution in the society. So making video that tells people what you're doing, how you're doing it, and how your audience can help, is a magnificent way to get others involved and interested.
Not only explainer videos, non-profits can also produce interviews with their employees or with members of the communities they're helping. They can also create an overview of the problem their organisation seeks to address.
Medical
These days patients demand greater transparency and education from doctors and other medical professionals. And videos are just a perfect way to do so. Hospitals and institutions could use video for continuing education for personnel or for explanation of benefits. There are a lot of other options like making videos to market healthcare institutions, videos which have testimonials of patients, in-network doctor bios, and videos that provide education on medical conditions and procedures. There's even a tremendous opportunity for the healthcare industry to provide instruction videos for patients—how to prepare for a procedure, pharmaceutical directions, and the like.
Manufacturing/Industrial
The kind of products an industrial company deals in need to gain trust of the investors and public. These could range from chemicals, natural gas, coal, etc. Videos are a powerful tool to show what's going on inside your factories, introduce your personnel to give your company a human face; and educate the public on the potential benefits of what you're doing, to counteract the perceived harm.
While these are just a few examples, videos work as a great marketing strategy for any business. They have a vast reach, they give you a chance to be creative, to educate, entertain and inform the audience. So, it's always worth a chance to create a video and boost your sales, increase conversions and enhance search engine results.