It's Time To Do More With Your Explainer Videos: Try Virtual Reality!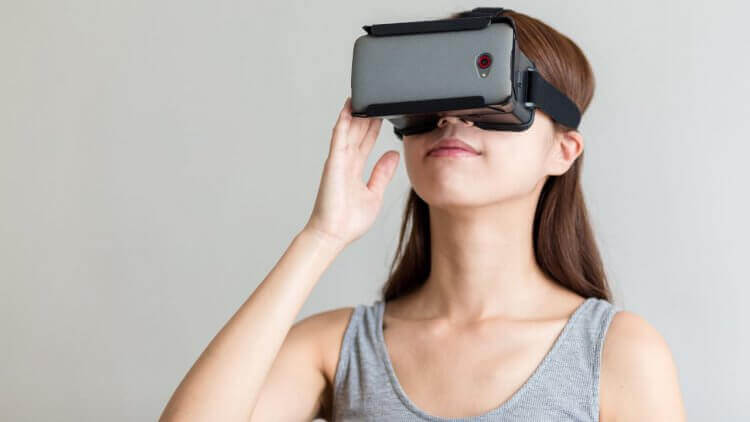 This is 2017 and explainers video are no more a new thing but they are still incredibly effective in making the world understand who you are and what you offer.
What better way to explain something to people than taking them on a virtual tour of a product or experience? It's time to make your explainer videos tremendously effective through virtual reality and 360-degree videos. Virtual reality explainers invite your target customers to a new experience and make them a part of the video. This kind of videos are not just easy to understand but also look more convincing.
Many people think that virtual reality videos may cause motion sickness or strain on eyes. Well, that is not the case with good quality videos and headsets. Moreover, explainers are very short videos, so you should not be concerned about all that. And guess what? It is not mandatory for your viewers to use a VR headset. If they have one, nothing like it! But if they don't have one, no worries, they can watch 360-degree videos on their smartphones or laptops too. Virtual reality is gradually entering the mass market, so you can expect more people to watch it and more customers to buy virtual reality hardware.
Explainers are known for making complicated topics simple. So, would it help to add a virtual reality element? Well, why should your viewers just learn things? Don't they deserve to enjoy the video? Let them experience it while you are explaining. Providing an immersive experience also helps your viewers visualize your product or service in a better way. It goes a long way in getting people interested in who you are and what you offer.
Top marketers are always finding new ways to win more customers. Now that they have tried and tested virtual reality explainer videos. It's time for others to foresee the upcoming trend and come up with some awesome videos. Let your customers understand things by experiencing them, this way they will believe more in what you are offering.
Oreo
Oreo invites the viewers into the "Oreo Wonder Vault" through this VR video. It demonstrates how the creamy cookies are made and how they have all the wonderful ingredients in abundance. Any cookie lover's mouth would water when he/she is placed in this Oreo cookie factory-like wonderland. One can look around in this 360-degree video and understand what goes inside their yummy cookies. Viewers may just want to just go ahead and pick up some cookies while they float with them.
NASCAR
You always want your viewers to take a closer look at your products or services. So, how close can you take them? They may not come to you, you will have to reach them. NASCAR takes the viewers so close to the experience that they are totally "in" the race. See how virtual reality explainers can make the viewers get the "feel". The thrill, speed and excitement of auto racing cannot be explained any better!
Best Western
How to explain the taste of staying inside the elegant and stylish interiors of a hotel? How many customers will bother to come and have a look at your hotel before choosing it? Best Western doesn't have to worry about all this. It uses virtual reality explainers to take the viewers through the inviting and spacious hotel lobby, shows them the relaxing bar area, chic and comfortable rooms and so on. Viewers can look around to get the complete idea of the look and feel of the place. Best Western offers such immersive videos for all its North American hotels.
Mercedes-Benz
Who does not dream of sitting inside a luxury car and going on a long drive? Mercedes-Benz places you exactly there! The viewer can experience sitting next to the driver who is driving on the gorgeous Pacific Coast Highway in California. Such beautiful experience has to be explained through virtual reality! Listen to the roaring engine of the Mercedes-Benz SL 500 with the sounds of nature in the background. Watch your car zooming on the road while you look around at the serene sea and magnificent mountains. The video lets you look at the gorgeous interiors and mind-blowing exteriors of the car. The car looks so grand when you see it from the front. Watching the wind blowing through the driver's hair feels like you are actually there!
Lexus LX
Those who love thrill will also love Lexus LX. The video uses storytelling paired with an immersive experience to entice the audience. You can watch the mission closely as a new recruit. Your team is hunting for a target and Lexus Lx is an important part of the mission. You can have a look at the beautiful machine (car) from inside as well as outside.
What are you waiting for? Invite more visitors on your website and get more customers with virtual reality explainers.