Explainer Videos and 3D Animation: a Match Made in Heaven!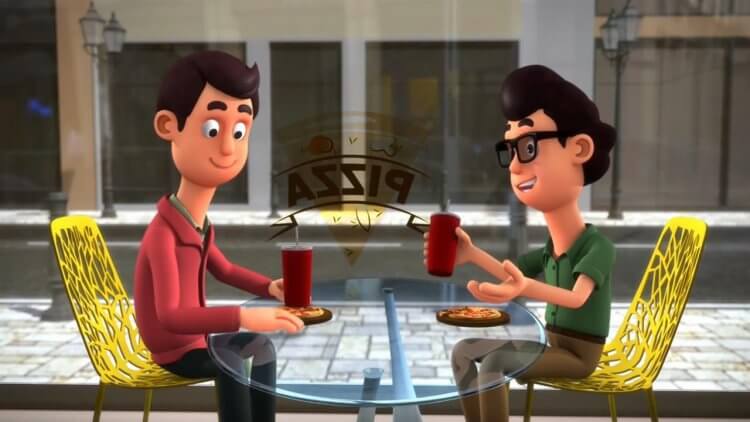 Explainer videos are well-known for making things simpler and interesting. You can use these short videos to describe concepts in such a manner that it engages the audience and gives them a clear picture of the topic.
3D animation produces computer generated images in three dimensions. Thus, it provides depth to the visuals and makes them look closer to the real world objects. It can help you illustrate things and display objects from all angles. You can showcase the outside as well as the insides of an object, magnify things or demonstrate some minute detailings too. With 3D animation only your imagination is the limit, plus it makes your videos look amazingly attractive!
The magic is in the details
Suppose your company manufactures automobiles and a customer comes up to you and asks, how one model of the car differs from the other? You may explain the technical details to him or hand over some document (that they may never read). In both the cases, you cannot be sure if he/she could get it (Unless the customer is an automobile engineer or so). Now, what if a 3D animation video comes to your rescue? It would just show the customer how the two cars have different engines. Bingo! This video can be made available to every customer-facing employee and…problem solved!
When 3D animation and explainer videos come together, magic happens! Letting the world know about your company, its products and services is what you want. Educating your customers and employees is one of the important factors that contribute to success. 3D animation explainer videos can easily explain complex things to a layman, that is why they are so widely used. They can bring your imagination to life.
The power of being simple and short
Somethings cannot be seen or captured by humans. For instance, if you want to explain how a medicine works on a human body, capturing it in reality would not be just difficult, it will also make your video look gross! Now see how it can be done with 3D animation:
Sudafed knew that most of its prospective customers won't be medical professionals. They may not understand how Sudafed works inside their bodies. Majority of them will not even bother to know it. If you have to sell your product, explain it to them in the most simple way.
Explore unique characters and story world
3D animation gives you the liberty of creating adorable characters (like the one that features in the above video). Your audience can totally relate to the protagonist's problems and then see how you solve them! Such unique characters also make your videos stand out and easy to recall.
You may want to tell the world that you are coming up with something, even before your product is ready. Showcase the design and functioning of your product through 3D animation. It gives you the flexibility to show things from near or far and provide realistic cross-sectional views of things that cannot be cut open. Such videos go really well to demonstrate those company offerings that are intangible, like services, processes, software etc.
Go the extra mile
Explainer videos together with 3D animation can help the viewers clearly understand how things work. Such videos also portray your image as a sophisticated and hi-tech organization. They can add extra elements to the videos to make them not just informative, but engaging too. As you can see from the video above, you can mix 2D animation, 3D animation, motion graphics etc. in one video. This gives the videos a unique appeal.
Animated explainer videos can be less expensive than their live-action counterparts and 3D animation can be used in all industry sectors. They are being widely used in Architecture, Medicine, Interior designing etc. They are becoming increasingly important for the divisions that need to visualize and explain things like design, advertising, marketing and sales. This is because of their ability to provide lot of information in no time.