5 Explainers Videos That were Done Right !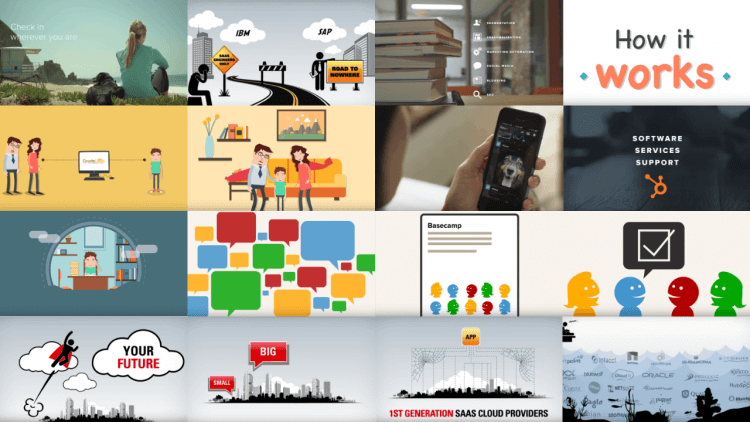 You know a lot about explainer videos (check out our blogs for more information) and you must have come across hundreds of explainers; some good ones and some not-so-good ones. This makes it obvious that just making an explainer won't do the job. It has to be made the right way to stand out and serve as an effective marketing tool. Your explainer should be in-line with your brand image, the kind of products/service you offer, the kind of people you target etc. Once you watch these great videos, you will never give the green light to the average ones. We have picked 5 explainer videos(in no particular order) that you must watch before making your next video:
The Whistle Activity Monitor For Pets
When someone says "Activity Monitor For Pets" many people would be just clueless! Only a few health-conscious people buy fitness products and monitors for themselves. So, Whistle definitely needed an explainer video.  Considering their target audience, they started the video with "We love Dogs". This product is for people who care for their four-legged companions and understand that they are responsible for their well-being. The video shows the regular activities of a dog that all dog owners can relate to like going for a walk, sleeping, playing etc. The captions explain how each activity can be monitored with the device. The lively music adds a rhythm to the video! The video also contains a lot of emotion appeal. It had to showcase the bonding between the pet-parent and the pet, so they chose a live-action video.
Choosing the Right SaaS with SaaS Facts | Oracle
This is more of a problem and solution approach. The narrator empathizes with you and understands your concerns about the security, customization, updation and integration of your cloud storage. Did you notice the sound effects? They have successfully added some element of fun in the video. Talking about intangible things like cloud storage and ERP definitely calls for an animated video. Oracle is also trying to educate you on how to take an informed decision while choosing a SaaS Cloud for your business. It tells you about the 3 questions that you should ask before finalizing a Saas cloud. In the end, it tells you that, Oracle cloud has all that you need for your business "Personalized. Connected.Secure."
What is Basecamp?
This video is so short and precise that there are zero chances of the viewers getting bored and leaving it midway. It first defines "a project". It makes you realize that the people at basecamp know how exactly you work on projects. It involves conversation, information sharing, discussions, progress tracking and getting stuff done. Later, the narrator informs you that Basecamp can help you do all that. He gives a simple example of how people working on a project can collaborate using basecamp. In the end, it assures you that with basecamp your info is "safe, secure and lasts forever".
Explainer Video of Gradeleap
The video targets parents and so it opens on a positive note "You are a wonderful parent!". This explainer also uses the problem and solution approach. The voice that narrates this video is not mature and professional like that in other videos, rather it's sweet and innocent like a child talking. The video also demonstrates how Gradeleap works. It explains the features of the product and how it can help you develop better study habits in your child so that he/she gets success.
What is HubSpot?
This explainer uses the vocabulary that its intended audience are used to hearing. HubSpot knows what business leaders care about ROI, investments, opportunities, success, customers and staying up-to-date with the changing times. So, it lists down the benefits of HubSpot in those terms. It also emphasizes a lot on its USP that it is an "all-in-one" solution for inbound marketing. The video tells you that inbound marketing involves a LOT of work and promises to take that load on itself, for you. Did you notice the annotation during the last half of the video, it's a great way to direct traffic to your website. HubSpot also boasts about winning awards and having a customer base of 10,000 companies from over 65 countries. This is a good way to look credible and gain the your trust of your viewers. We assume that you have already watched two of the most popular startup explainer videos (if not, then watch them now!) from DollarShaveClub.com and Airbnb. You can watch them once again because everything in these videos is so great the people, the script, the duration, the music and everything else. We have intentionally included a large variety of videos to make you understand that all sorts of videos work; the funny ones, the informative ones, animated ones, the live action ones, the ones that feature animals etc. It all depends on the company and it's offerings. You have to decide what kind of explainer works best for you based on your preference. The videos you just watched indicate that you need to pay special attention to a lot of elements like, the music, voice-over, duration, captions, clarity, benefits, emotional appeal storytelling etc.