Why Explainer Video: 5 Reasons to Get an Explainer Video Today!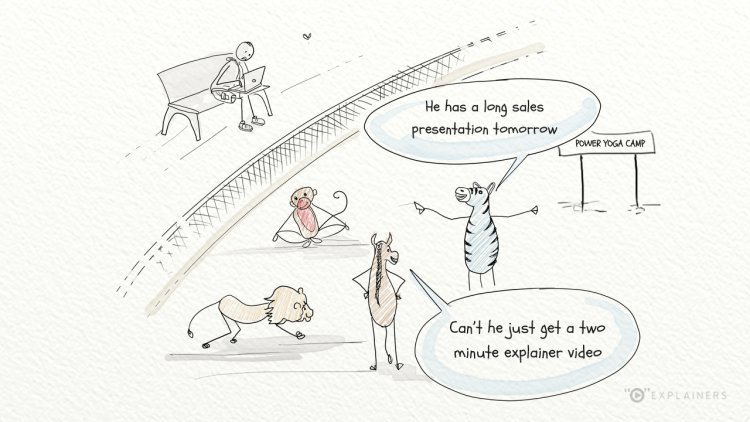 Companies often struggle to explain the features and functions of their product to their potential customers. Especially when a product involves complicated procedures, it could confuse the customers and push them further away. People don't have the time or energy to read umpteen pages to know the Who-What-Why of your company. Everyone wants it quick and easy.
Here's how an explainer video can help –
1. Convert tons of boring text into mind-blowing visuals
Do you read, or rather, enjoy reading instructions spread across a number of pages? What if the same information was shown in a 90-seconds video with amazing graphics and animation? Instead of bombarding your customers with long pages of text you can engage them in a short, informative yet entertaining video.
2. Simplify the complexities
Let's take the example of analytical data. Would you prefer it in text- with lots of numbers and statistics, or a well-designed graph, clearly defining each value? Visuals make information simple and interesting. Video techniques like motion graphics and animation can be used to explain even the most intricate information in an easy-to-understand way.
3. No scope of misinterpretation
"Assumptions are the termites of relationships." Even the relationship you share with your customers. People can interpret information in different ways, owing to lingual and cultural barriers. If the customers are not clear about your product they will start assuming and filling the gaps by themselves. An explainer video can give them better insight into the features, technical functions and benefits of the product.
4. Who doesn't like a story?
A good explainer video explains products or services through stories. For instance, when PixelSutra had to make an explainer video for Econorm, a medicine for diarrhoea, they decided to explain the benefits of the medicine through a story told from a mother's point of view. The voiceover of an Indian mother explained how Econorm can be used to treat children suffering from diarrhoea. The video clicked with the viewers and helped the client attract more customers.
5. Science!
Study shows that 90% of the information absorbed by a human brain comes from 'visuals'. It is easier to grasp visual content than text. Also, visuals help people remember information better. Videos leave a lasting impression on the viewers and are proven to be more effective than text.
Besides all these, an explainer video is time-saving (conveys a lot of information in less time) and has better reach (just upload it on your website or youtube and spread it across social media).