4 Reasons Why an Explainer Video should be a Part of Your Marketing Strategy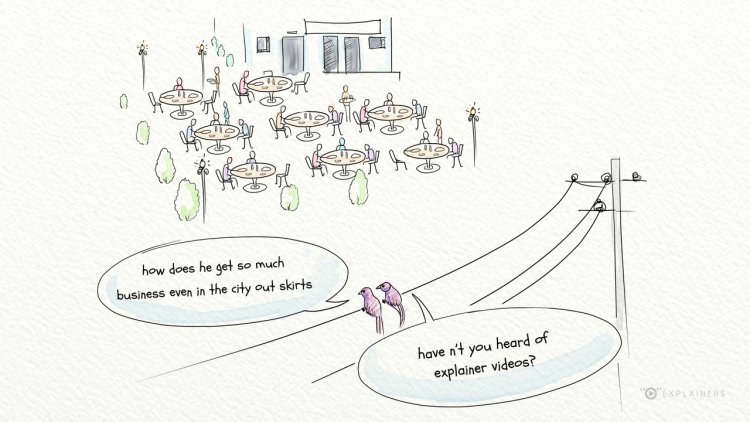 An explainer video is a subtle and more reliable form of self-promotion. It does the magic, without seeming like a sales pitch. Here's why your marketing strategy should include explainer videos
Establish yourself as an expert.
People are increasingly searching for Tutorials, How-to-do's and DIYs. Through explainer videos you can help people and also showcase your expertise in the field. Once they know your competence they are going to seek your assistance in their ventures. For instance, a laptop manufacturing company can share a video on 'how to update drivers' or an apparel brand can make a video on 'dressing up for your office party'. This will keep the customers hooked to the brand and increase customer retention.
Increase web traffic 
Everyone is talking about "viral videos". Some videos on YouTube have generated millions of views in no time. The Old Spice ad that went viral with more than 50 million views is said to have increased their sales by 107 %. If your video turns out to be a hit among the audience, you'll see visitors pouring into your website like never before. The call-to-action at the end of the video urges the viewers to take the next step and brings them closer to your brand.
Rank better in Google search
Websites with only text and images have lesser visibility on Google than the ones with videos. An explainer video can boost your website's visual appeal and ensure more clicks. Linking your videos to other social media websites can improve your Google search ranking. Higher rank means better visibility.
Easily shareable
How much can you say in 140 characters? Social networking sites like Twitter come with character limit for posts. If you have an explainer video, you can easily upload the video, share the link, or embed the video to various websites and blogs. Videos have better shareability than text. The explainer videos come with perfect combination of information and entertainment. If your viewers like your explainer video, they can share it with their contacts, further increasing your brand's popularity.
Check out our blog on how to distribute your explainer videos.