What kind of videos go viral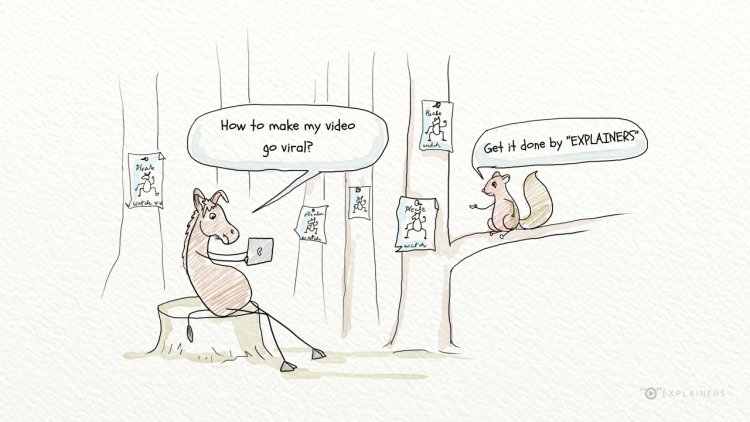 What's a security camera got to do with Coca cola? Nothing! But the ad- "Let's look at the world a little differently", a compilation of security camera footage, was a hugely successful campaign for Coca cola. What made this video strike a chord with the viewers?
Everybody wants a viral video and become a rage overnight. There is no quick recipe to make a viral video, but there are some qualities commonly found in all the videos that go viral.
Videos that usually earn high number of views are the ones that connect with the viewers on a deeper level.
Non- promotional
You cannot be overtly promotional if you want your video to do the trick. Even the videos that have been strategically designed to attract customers do not show any signs of self-promotion. Most videos don't even reveal their brand's name till the end. Sometimes the video campaigns that go viral don't have any connection with the product (like this Thai Life Insurance ad that got millions of views) and yet successfully establish the brand in the viewers' mind.
Positive
Videos that reflect hope and optimism are more likely to be shared by viewers. People want "happy endings". Life-affirming and upbeat videos like the coca cola campaign leave a lasting impression on the viewers and give a positive streak to your brand.
Emotional
Evoking emotions is the best way to connect with the viewers. Nobody is immune to emotions. Your video can be funny, touching, inspiring, heart-warming, just plain happy, or better- a blend of all, it will pave its way into the viewers' hearts if it incites strong emotions in them.
Universal appeal
If you want billions of views you have to appeal to billions of people. Even something as simple as "Charlie bit my finger" can take the internet by storm. Why? Because kids are adorable to everyone. Another trick for being popular is to include trending topics in your video. Be timely, post content that everyone's talking about. This also increases the chances of people stumbling upon your video.
Unique
Ensuring a universal appeal doesn't mean that you can't be unique. With 300 hours of video being uploaded every minute on YouTube (and that's without counting vimeo or facebook) your video has to stand out. Don't follow the herd, try out new techniques, crazy concepts, unreal characters, think what nobody has thought, do what nobody has done! That worked for "Dancing Matt", and that's sure to work for you.
Takeaway from hours of viral-video-viewing: it's not just about the quality, it's the content that matters.