Duration of an explainer video : Does it really matter?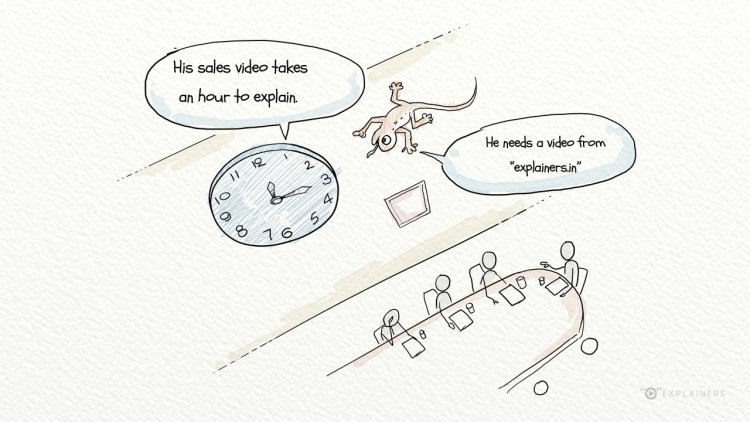 Titanic did the magic in 3 hours, while The Lion King did it in 90 minutes. Just like in movies, there is no lucky number that will always work for an explainer video. What you can do is engage the viewers with an informative and entertaining explainer video that doesn't take up much of their time.
What's the ideal length of an explainer video?  
Many factors affect the length of a video. A 15-seconds video might be good for a quick introduction. A 30-seconds video is suitable for brand awareness while a 90-seconds video is perfect for explaining a product. Some products can be tricky and would require detailed explanation, taking the duration of the video up to 2 minutes. Such videos require interesting plots so that the viewers' attention is retained till the end.
How long will the viewers stay hooked to the video?
Analytic's show that videos with 30 seconds or lesser duration get more views than the longer ones.A recent study by Microsoft says that an average human being's attention span has cut down from 12 seconds in 2000 to just 8 seconds by 2013. It takes lesser than 10 seconds for the viewers to decide if they want to continue watching the video. The magic has to happen in the first 10 seconds.Once your video has grabbed their attention, they are most likely to watch the video till the end, and that's if your video ranges from 60-90 seconds. Anything longer than that and you would have to make them an offer they just can't refuse.
How to fit entire information within the duration?  
Try the 'inverted pyramid' style. Give the most relevant information first and dig deeper in the next few lines. Viewers will not wait till the end to find out what your explainer video is about. From the start give them a reason to continue watching your video. This will incite anticipation in the viewers and keep them hooked even if the video is a little longer.