Popular Styles in Explainer Videos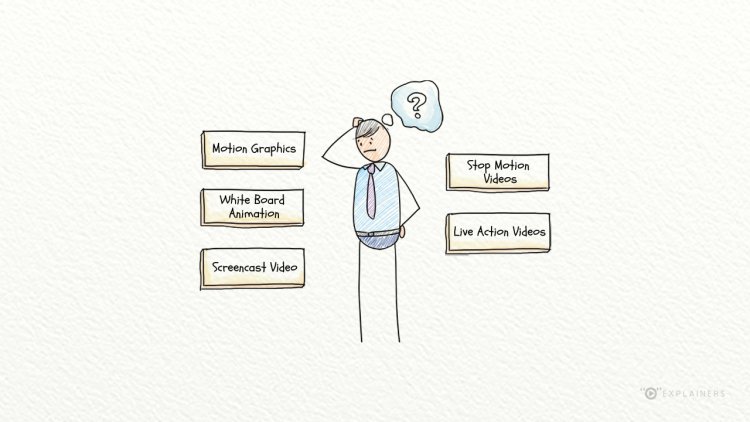 Videos come in a variety of sizes and styles to suit the target audiences. Choosing the right style can dramatically increase your chances of success as your customers are engaged better.
Videos keep the customers on your page longer giving your marketing message more time to sink in. Thing is, not all video are created equal…let just say, a marketing video is like the clothes you wear. It doesn't really make sense if you wear the same clothes to go to a  friend's wedding, a job interview and go on a date right? Likewise, animated explainer  videos come in all sorts of styles each tailored to different audiences.
Let's take a look at some of the most popular styles
Motion Graphics – These videos contain smooth animation of graphics, text and icons. These are usually infographic based and are one of the most popular styles of video. A number of global corporates perfer this style for its modern and slick style.
White Board Animation – These videos depict a person writing and explaining a concept using a whiteboard. It can be either done using a camera, or can also be simulated using computer graphics. These videos are great for  explaining complex information in a fun and interactive way. This style is however a bit overused and might put off few customers who might have watched too many of these.
Screencast Video – This style of videos are usually created by using screen captures of images and video clips from the app or website. These help explain how a service or product works and therefore are mainly used to train customers, clients and partners. They usually are more about educating than  branding, and work well for future prospects who would like to try before they buy.
Stop Motion Videos – These can either be in animation or live action, where the movement of objects and characters is painfully simulated. This takes a lot of time to get right, but is quite different and can be used wherever the subject demands.
Live Action Videos – Using a video camera, you capture real life objects, characters and scenes. Live Action video production is quite expensive, and it is therefore important to get it right the first time. Captured footage is then edited and packaged using editing and post production software. These are great for product videos and tv commercials where human emotions need to be displayed. One of the most used styles in video making, since generations.
So there you go – you now have a better idea of what styles of video are available, and what could work for you. At Explainers, we create most of the above styles of video – if you have a specific requirement, do get in touch.